Health Benefits of Moringa Oleifera or Drumstick Leaves You Should Know!
Drumstick Leaves
We are already aware of the amazing health benefits of 'drumstick leaves' and its seeds. Recently, researchers found out that Moringa Oleifera seeds could bring water to millions of people around the world. Click To Tweet By using sand and plant materials proteins from the Moringa Oleifera a researcher, Stephanie Velegol, created a cheap and effective water filtration medium called 'f-sand'. But did you know this miracle plant has much more to offer? Drumstick leaves are packed with amazingly unbelievable health benefits too! Click To Tweet Here are a few health benefits of drumstick or Moringa Oleifera leaves that will make you include it into your diet immediately. Take a look.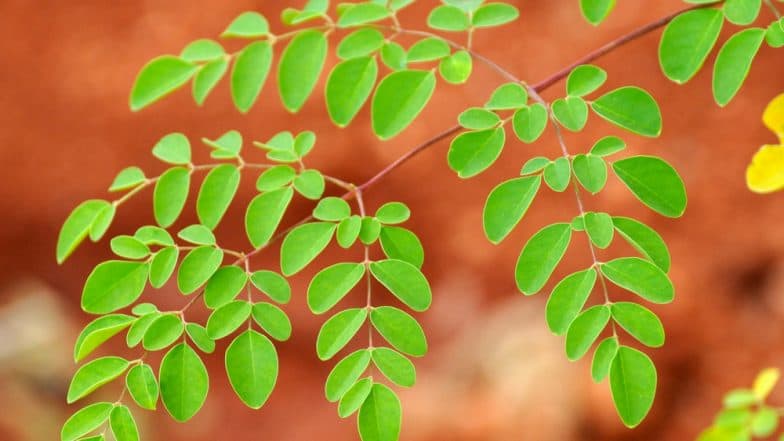 Controls Blood Glucose Levels
Drumstick leaves can help diabetics as they help lower blood sugar levels. Their antihyperglycaemic effects help control diabetes and improve glucose tolerance, preventing your blood glucose level from fluctuating. If you want to control your blood sugar levels you must include drumstick leaves or Moringa Oleifera leaves into your diet. Click To Tweet
Protects Against Arsenic Toxicity
Arsenic contamination is one of the most pressing issues we are facing today. Arsenic exposure can lead to horrible health issues in future. There are many studies that have claimed that Moringa Oleifera leaves can help protect against arsenic toxicity. Click To Tweet Further research is yet to be done.
Controls Blood Cholesterol Levels
Drumstick leaves are known to help prevent absorption of cholesterol from the intestine. Click To Tweet This helps in the regulation of cholesterol levels. Studies have also claimed that it can help protect you from diseases like hypertension and atherosclerosis as it is known to help reduce the total cholesterol and triglyceride levels.
Keeps Constipation at Bay
Similar to drumsticks, drumstick leaves are extremely rich in fibre which makes it great for the gut, clearing bowels and prevent constipation. Click To Tweet It helps in emptying and hence improve bowel movements.
Rich in Antioxidants
Excessively rich in antioxidants, drumstick leaves help to reduce oxidative stress and prevent diseases like diabetes, etc. Drumstick leaves are rich in phytochemicals like flavonoids and quercetin which are very good for your immunity and overall health. Click To Tweet
Prevents Nervous Disorders
Moringa leaves is known to help fight many nervous system disorders like a migraine, etc. and is good for the overall health of your nervous system.
Relieves Menstrual Pain
It is advisable to consume drumstick leaves during your menstruation as it is known to help regulate the blood flow to the abdomen and reduce menstrual cramps. Click To Tweet
There are many ways you can include these leaves in your diet. However, the most popular way to consume these leaves is in powdered form as it is very easy to use. Drumstick leaves powder is very easily available in the market or you could make it at home too.
(References: Moringa oleifera: a food plant with multiple medicinal uses.   Health benefits of Moringa oleifera.)
Moringa as a rich source of certain macro and micro nutrients is gaining popularity as an ingredient in producing food supplements. Moringa seed, leaf, and the flower is finding large application in food industry. There has been a growing demand for moringa leaf as an alternative food source to combat malnutrition among children and infants. Use of moringa ingredients as a food fortificant is on the rise in many parts of the world including Africa.
The use of moringa ingredients in fortifying food is gaining much attention worldwide owing to the studies that have shown potential use of different parts of moringa tree in food application. Recent studies have also shown positive effects of moringa in blood sugar regulation by affecting carbohydrate metabolism. This is driving demand for moringa in a most common dietary form including tea and powder.
Moringa ingredients are widely being used to improve the nutritional value of staple food across countries. Bread is a staple in many countries, hence, researchers and food companies are finding ways to completely replace wheat flour used in bread to make it gluten-free. This, however, poses a major challenge in the food industry. Recently, researchers found that combining moringa leaf, seed, and flower powder in bread dough prepared using wheat or any other flour can improve its nutritional value.
Moringa Leaf Powder as Alternative to Canola Meal in Poultry Diets
Considering the health benefits and nutritional value, there is a huge potential for moringa leaf power replacing canola meal as a non-conventional ingredient in poultry diets. A study was conducted recently to investigate the effects of moringa leaf powder on immune response, blood hematology and growth performance of broilers. The study found that moringa leaf powder as a vegetable protein source can enhance the immune response to infectious diseases without any change in weight, and blood hematology in broilers.
Diet supplemented with moringa leaf powder can lead to low mortality and enhance growth performance, meat yield and serum cholesterol of broilers. This is leading to the rise in demand for moringa leaf as a cost-effective and beneficial alternative in poultry food production, especially in the developing countries.
Poultry production companies in the developing regions are looking for a cheap and safe alternative source of protein. This is driving demand for moringa leaf powder as an alternative to other expensive sources of protein in poultry feed.