From Sea Buckthorn To Moringa, The Oils That Your Skin Needs Right Now!
Going Natural
There has been a rise in using rare and unusual ingredients in beauty and personal care products because of their benefits. From sea buckthorn, moringa to pomegranate seeds and olive oil, its time for you to add some variants to your beauty regime. Swati Kapoor, Co-founder of SoulTree and Reena Chhabra, Chief Executive Officer of Nykaa Beauty list some of their top picks for healthy, supple skin.
1/6
ThinkStock Photos
Almond Oil
Rich in vitamin E, almond oil protects the skin against oxidative stress. It also helps prevent acne and puffiness under the eyes.
3/6
ThinkStock Photos
Sea Buckthorn
With a long history of usage in folk medicine, the unique high-fatty acid and high vitamin content of sea buckthorn oil make it beneficial for skin, hair, and nails. It has high anti-oxidant and anti-inflammatory properties and can be used as a natural moisturiser, cleanser and exfoliator for a golden glow.
5/6
ThinkStock Photos
Coconut Oil
A natural moisturiser, coconut oil is enriched with anti-bacterial properties. It helps keep the skin soft and smooth.(Text: IANS)
6/6
ThinkStock Photos
A "superfood" medicinal plant industrialized  
https://www.tehrantimes.com/service/society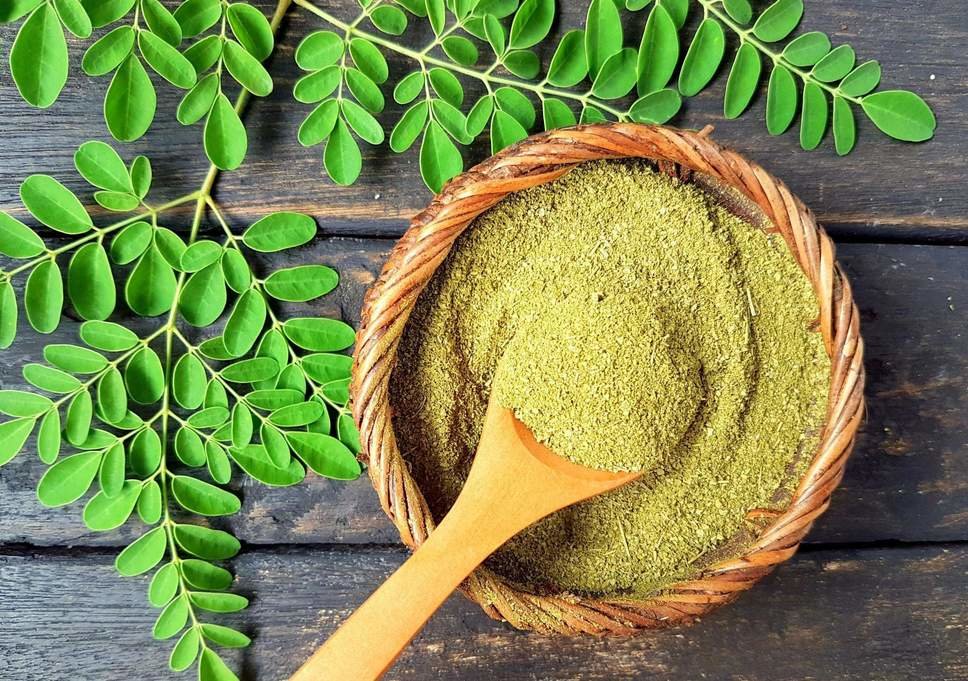 TEHRAN- Researchers at the National Institute of Genetic Engineering and Biotechnology successfully extracted peptides isolated from seeds of a tropical tree, Moringa. 
Moringa, native to parts of Africa and Asia, is the sole genus in the flowering plant family Moringaceae. The most widely cultivated species is Moringa oleifera, a fast-growing, drought-resistant tree, native to tropical and subtropical regions of South Asia. It is widely cultivated for its young seed pods and leaves used as vegetables and for traditional herbal medicine. It is also used for water purification. 
The plant is marketed as a superfood, health food, and medicinal plant.
The technology of this procedure was sold to a knowledge-based company who are now using the substance for producing shampoos and sprays, said the company's managing director, Vahid Gorji, ISNA reported on Tuesday. 
According to Gorji, the extracts of Moringa were formerly imported into the country; however, this species is largely found in Sistan-Baluchestan province, south-eastern Iran. 
"The extraction of proteins from this plant is a rather complicated process, and the product will display the expected effects if only the substances were extracted properly," Gorji further explained.  
According to him, the peptides extracted from Moringa can protect the face and body from pollution. Furthermore, the Moringa oil (Ben Oil) can be used as a food supplement, as a base for cosmetics, and for hair and the skin.
He further noticed that Moringa trees have been used to combat malnutrition, especially among infants and nursing mothers.
Click To Tweet