183 uses for moringa in the kitchen
The moringa plant or drumstick tree, known in Indonesia as kelor, is one of the vegetables popular among the Kaili ethnic tribe in Central Sulawesi. They usually cook moringa in coconut milk along with banana or make it into a clear soup.
For Kaili people, lunch without uta kelo, as they call it in their language, is not complete.
Inspired by the Kaili people's love for moringa, the Indonesian Culinary Businesspeople Association in Central Sulawesi has showcased its creation of 183 foods and beverages created with moringa.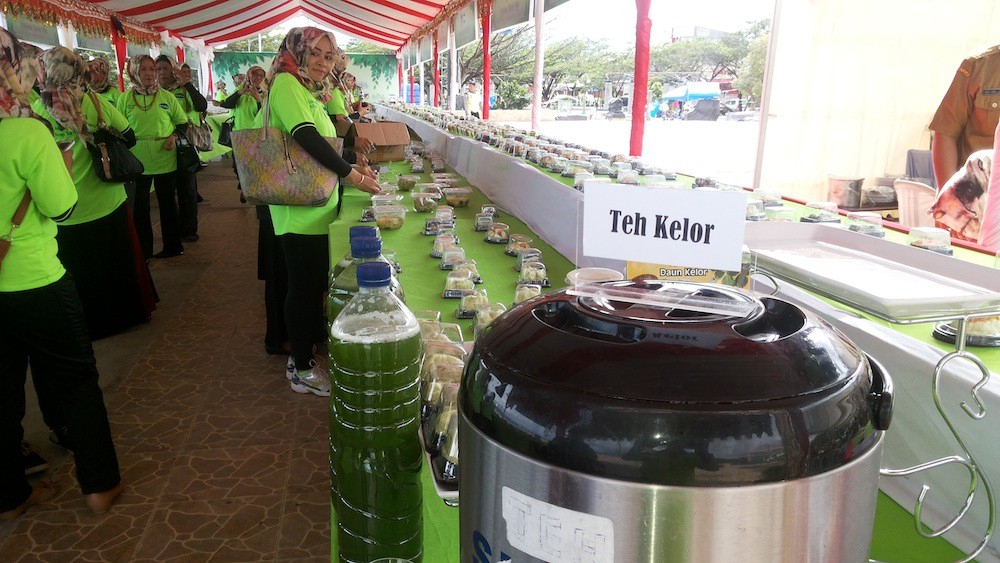 Moringa tea or "kelor" tea is served during Festival Kelor Palu in Central Sulawesi on Dec. 5.(JP/Ruslan Sangadji)
Association head in Central Sulawesi, Asmartati Tombolotutu, said they had created moringa tea, moringa smoothie, moringa pao, moringa crunchy noodle, moringa donuts, moringa potato cake, and moringa pizza. "We made moringa powder too," she said.
The 183 food creations from moringa were on display during Festival Kelor Palu in Talise Beach in Palu on Monday.
People from the association headquarters came to the festival to check out the creations. One of them was Rahayu Setyowati, the chairperson of the association. "I'm going to bring moringa tea and some other snacks from moringa to Spain," she said.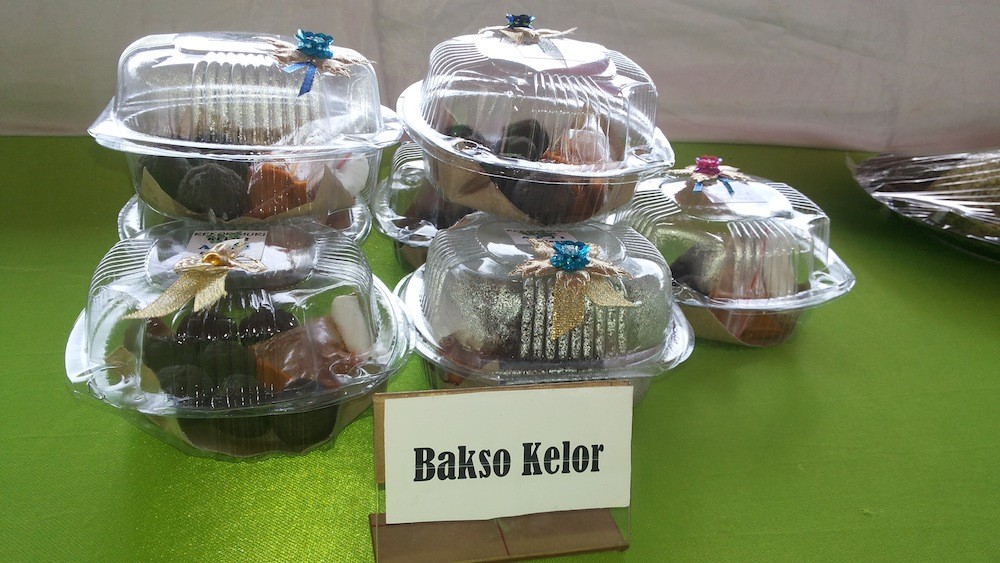 Meatballs made with moringa leaves or 'kelor' are on display during Festival Kelor Palu in Palu, Central Sulawesi, on Dec. 5.(JP/Ruslan Sangadji)
Central Sulawesi Governor, Longki Djanggola, encouraged his subordinates to plant moringa in their own yards. "I have planted moringa in my official house. I will check my subordinates' houses to see whether they have planted moringa. (evi)
http://www.thejakartapost.com/life/2016/12/06/culinary-association-showcases-183-uses-for-moringa-in-the-kitchen.html
Save
Save
Save